About
Providing Group & Corporate CPR & First Aid Training in all of Massachusetts, Connecticut, Rhode Island & surrounding states
Affordable Classes is a local and independent health and safety training company, and is fully insured.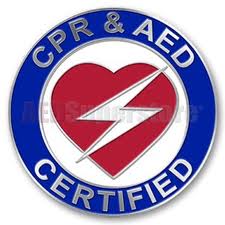 It provides nationally certified group and corporate training in First Aid, CPR/AED, Choke Saver and Healthcare Provider CPR/AED. It is authorized and certified by the Health & Safety Institute (HSI) to provide classes in Massachusetts, Connecticut, Rhode Island and surrounding states.
Affordable Classes started in 2009 and uses Health & Safety Institute (HSI) materials and certifications exclusively. Our materials and certifications meet OSHA and Child Care requirements.

Affordable Classes is privately owned and operated by Mr. Tony Yacuzzo, a nationally certified instructor for over 25 years. Mr. Yacuzzo meets training and certification requirements from three of the four large national agencies that provide CPR/First Aid training and certification. Additionally, he has over 25 years experience in the Health, Safety and Security field. Mr. Yacuzzo has over a decade of small business management and has worked several years as a Lead Vocational Trainer.
Mr. Yacuzzo graduated from Immaculate Conception School and Easthampton High School. While working and attending college part-time, he received degrees from Holyoke Community College and Westfield State College. He achieved a Masters degree from Cambridge College, Northampton, MA where his major research project focused on Employment Discrimination Laws. Mr. Yacuzzo received his Certificate of Advanced Graduate Study from Springfield College, Springfield, MA where his major research project focused on employee safety. He completed additional graduate classes at Western New England College and attended UMass/Amherst Post B.A. teacher certification program .
For more information or questions about Affordable Classes and Mr. Yacuzzo, contact us by sending an email to affordablecpr@gmail.com or call 413-537-1644 (landline).
Affordable Classes guarantees personal and direct attention to all our clients.
Tony Yacuzzo
Owner/ Instructor